5 THINGS NOT TO MISS AT THIS YEAR'S CONSERVATION LAB
3
-min. read
The third edition of Conservation Lab is tantalisingly close – so to get you well and truly excited for another three days of powerful talks, fascinating insights, perception-shattering debates and stimulating film screenings, here are five unmissable happenings to preschedule in your CL diary. Fighting our way back begins now…
---
1. AN AUDIENCE WITH THE "REAL-LIFE TARZAN"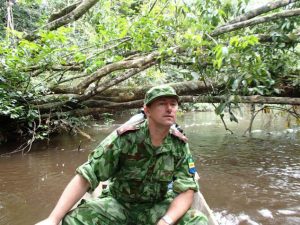 WHAT: We are honoured to announce this year's distinguished keynote speaker: Professor Lee White CBE, zoologist and Director of Gabon's National Parks Agency. Heralded as the real-life "Tarzan" by National Geographic, White has made West and Central Africa his home for over 30 years, working variously as a climate change scientist, environmental policy maker and UNFCC negotiator. With a particular focus on protecting the critically endangered African Forest Elephant, White will explore the future of eco-tourism; the challenges facing national parks on a global scale; and his vision for Gabon as a tourism hub.
WHERE AND WHEN: Saturday 12 May, 18.30 – 19.30
---
 2. THE GREAT HUNTING DEBATE
WHAT: At Conservation Lab we're never afraid to confront controversial or emotional topics: and there is surely no issue more controversial in travel than big game hunting. Without conversation, there's no collaboration, which is why – for the first time ever – we're bringing together both sides of the hunting debate for almost two hours of discussion and healthy debate. Colin Bell and Ian Michler will represent the photographic safari industry, while Paul Stones and Stuart Dorrington will speak for the hunting fraternity. The panellists will present their cases, then pool their ideas, research and experience to search for common, actionable ground, as well as highlighting areas for future research and discussion.
WHERE AND WHEN: The Auditorium, Saturday 12 May, 9:00 – 10:45
---
3. MEET AFRICA'S MASTER STORYTELLERS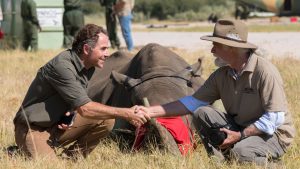 Say their names to anyone even remotely connected to African travel and their eyes light up: Dereck Joubert of Great Plains Conservation and andBeyond's Joss Kent, the visionaries behind Rhinos Without Borders. A global effort to battle against the devastating consequences of rhino poaching, hear fascinating stories from the pair's mission to move at least 100 rhinos in peril from South Africa to Botswana – and how the project is shaping the wider battle for conservation.
WHERE AND WHEN: The Auditorium, Saturday 12 May, 11:30 – 12:30
---
4. WITNESS THE EDGE OF EXISTENCE (AND MUCH MORE)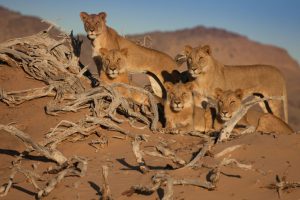 As the sun sets on the first day of Conservation Lab, gather in the wine cellar – glass of Spier's finest pinot noir in hand – for two exclusive film screenings: 
The Edge of Existence
, which beautifully showcases the tragic consequences of human-wildlife conflict in Africa, and
National Geographic's Into the Okavango,
 an epic investigative documentary set on the 1000th UNESCO World Heritage Site.
Return to the cellar on Saturday to watch
Vanishing Kings II – Desert Lion Legacy,
 the thrilling and moving sequel to 
Vanishing Kings – Lions of the Namib.
 Post-screenings, expect a stimulating discussion on how to move the conflict conversation forward.
WHERE AND WHEN: Friday 11 May, Wine Cellar, 21:00 – 22:00
---
5. JOIN THE LAB SESSIONS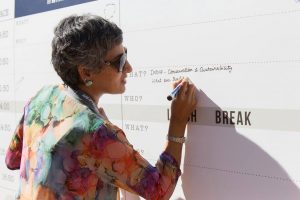 Our LAB panel talks are the linchpin of Conservation Lab: in these five sessions, you'll take a deep-dive into a highly relevant and pressing topic, from how tourism can contribute more to rural communities; to the role of public/private partnerships in conservation; to the thorniest issue of all: big-game hunting. All sides will be examined; all opinions are valid; any and all debate is strongly encouraged. All you need to bring is an open mind.
WHERE AND WHEN: Daily; Auditorium: – see agenda below for more details.