At the Conservation Lab, you're in control. Within our innovative 'un-conference' format, you'll rally together with an elite group of travel and conservation experts to innovate and gain ground in the conservation game. How much you get out depends entirely on what you put in – passive participants need not apply.
Wondering how to get involved? Here's how it works…
KEYNOTE SPEAKERS 2019
With the focus firmly on the future, 2019's Conservation Lab keynotes were the most insightful and powerful to date. Watch now to relive the magic of Fred Swaniker and Dr. Paula Kahumbu as they share their vision for conservation in two dynamically different talks.
Fred Swaniker – Entrepreneur and Founder, African Leadership Academy
Deeply passionate about Africa, Ghanaian-born, global citizen Fred Swaniker is the founder of the African Leadership Academy and has been recognised as a Young Global Leader by the World Economic Forum and a Forbes Africa "Top 10 Power Man."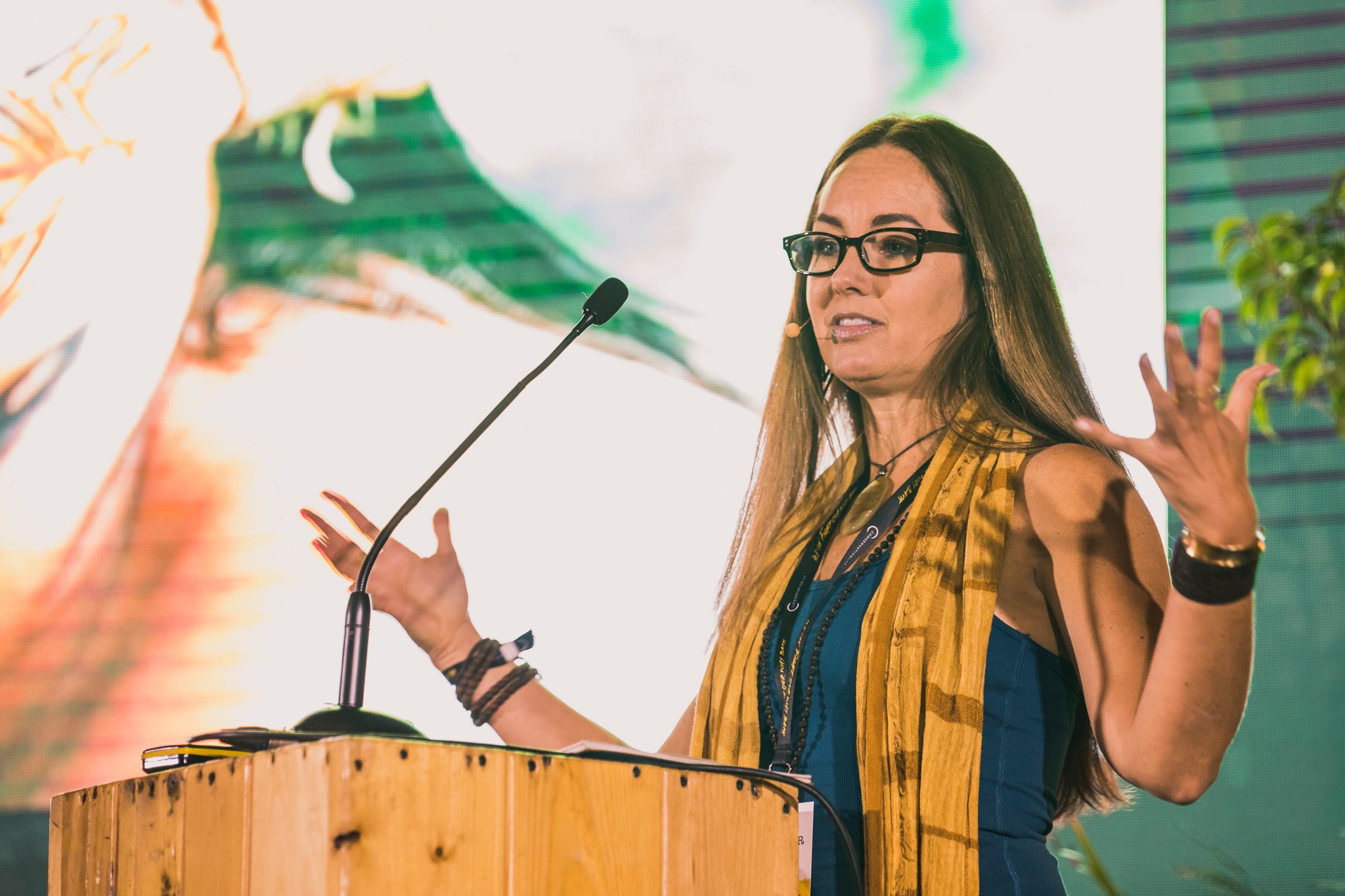 A SPARK is a three-minute and 45-second, 15-slide presentation that cuts to the core of the matter. Short, sharp and succinct, a SPARK is the antithesis of 'death by PowerPoint' – rather than reams of stats, a SPARK is packed with fresh thinking and innovative ideas that push the boundaries of convention.
10 participants will be selected to take to the stage to deliver a SPARK to all delegates at the beginning of the Conservation Lab. This is your chance to demonstrate how We Can Fight Our Way Back – and grab the attention of the greatest minds in the game.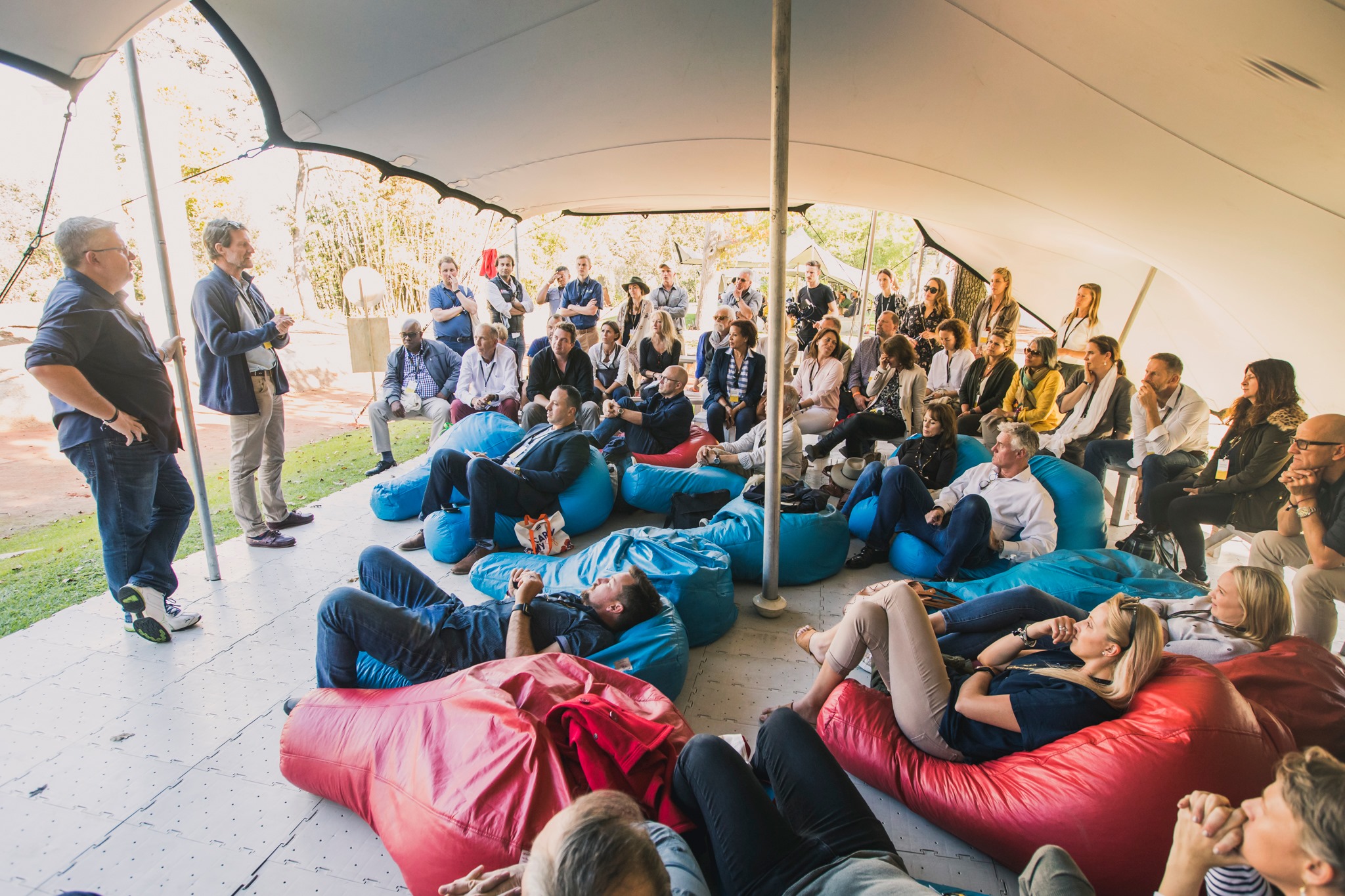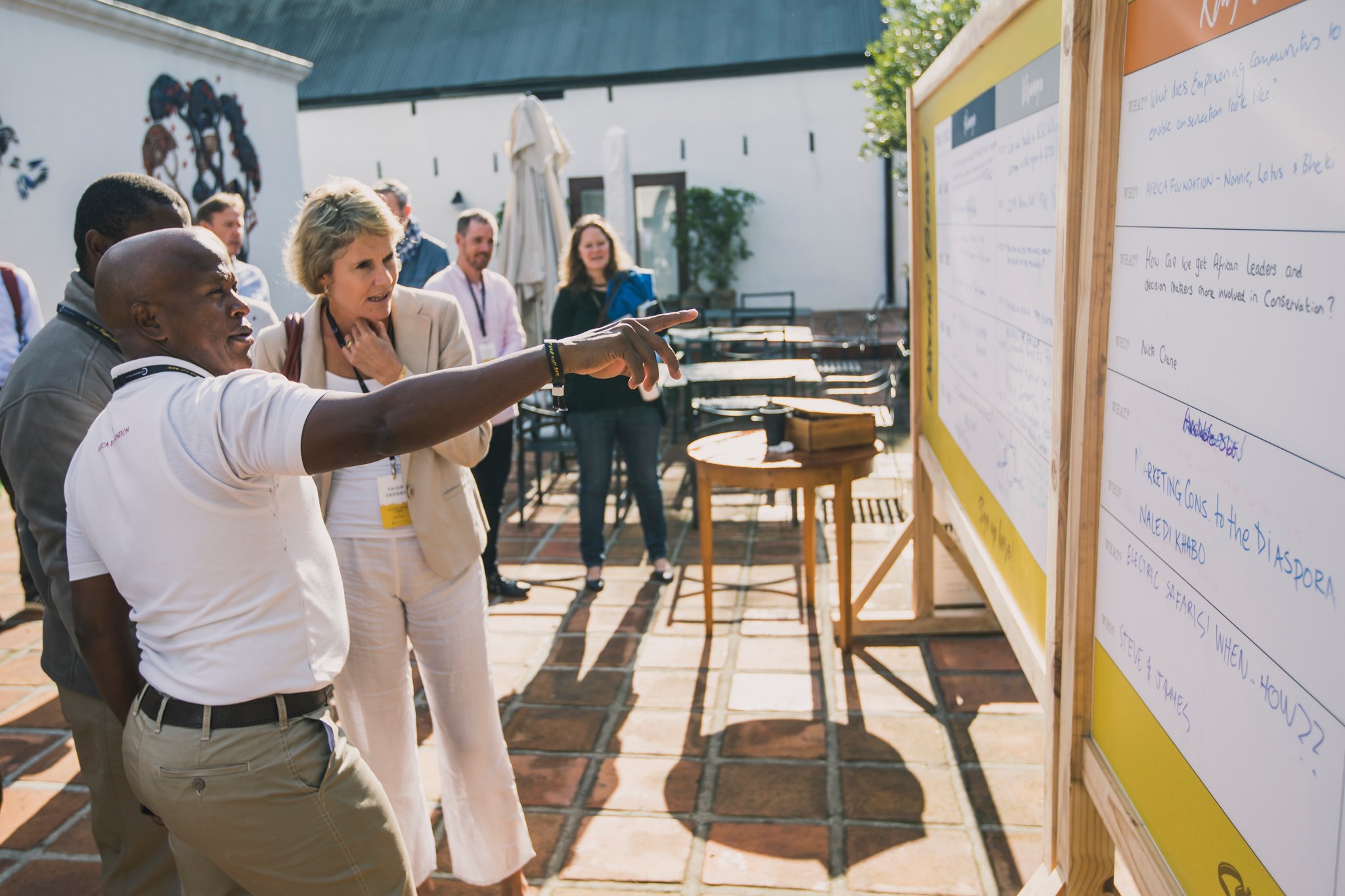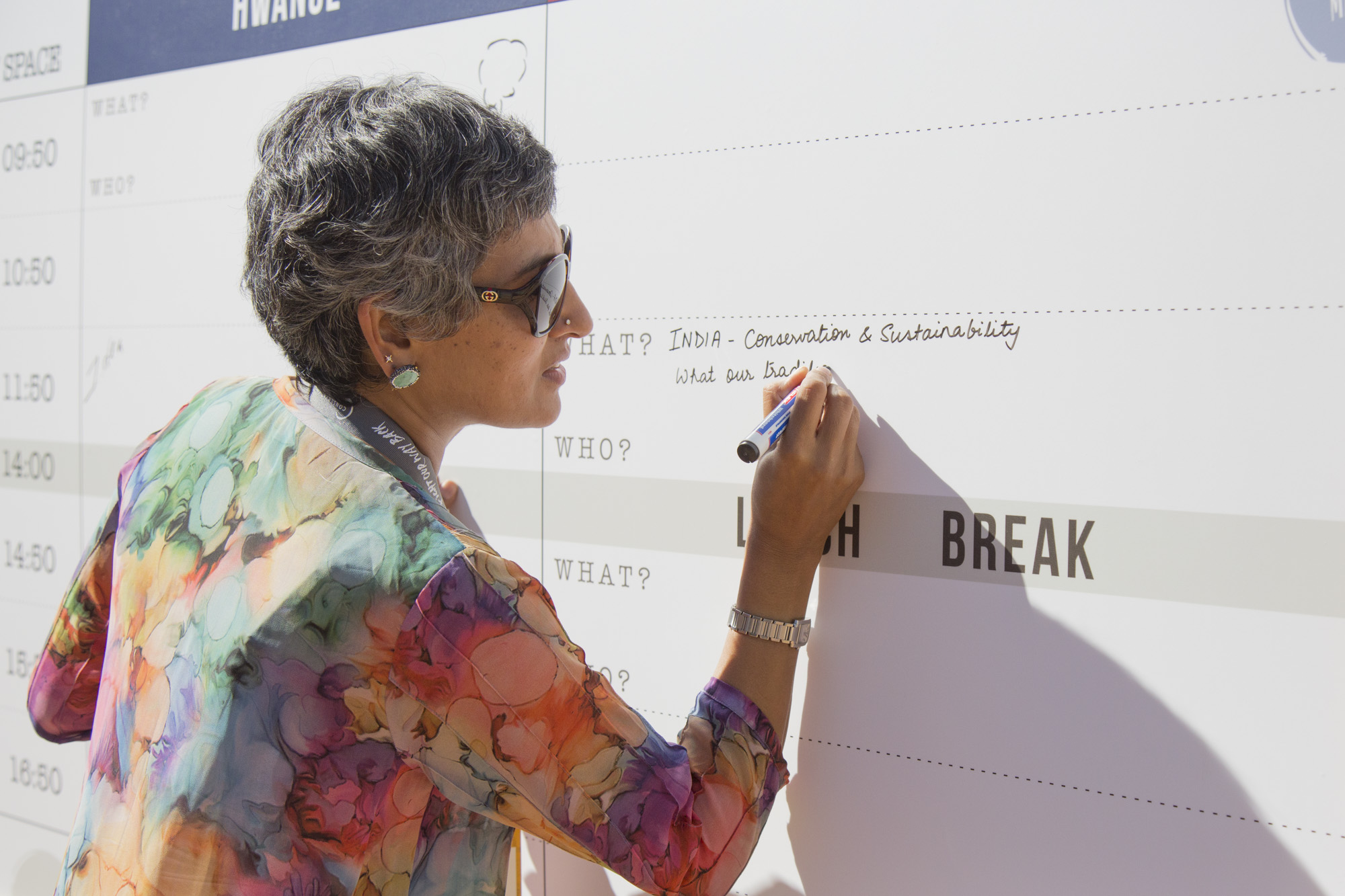 DISCUSS gives you the opportunity to lead a discussion group on a topic of your choice, sharing your ideas and inviting input and deliberation from your learned peers. Over the course of the Conservation Lab, 30 DISCUSS sessions will take place in five separate spaces. Participants will vote with their feet, moving freely between those sessions that grab their attention the most.
DISCUSS sessions are collaborative – this is not an opportunity to dominate or lecture. Instead, their purpose is to act as a springboard for burgeoning ideas, encouraging constructive input from a crowd of travel and conservation specialists in order to advance thinking and find practical solutions or next steps. Remember: the Conservation Lab is designed to create a mutually beneficial bridge between the worlds of travel and conservation. Got an idea for how the two can work together better? Great, let's hear it.
If you want to lead a DISCUSS session, make sure you've thoroughly researched your topic and have a good knowledge of the challenges it entails. No one expects you to have all the answers (that's what DISCUSS is for!), but as discussion leader you'll need to be pretty clued up. The Conservation Lab is for active participants only, so we recommend that everyone researches a few possible DISCUSS topics before the event.
When you get to the Conservation Lab, look out for the DISCUSS board where you can scribble down your name and topic to claim a spot on the agenda. And be creative – delegates will choose their sessions based on how well they're sold!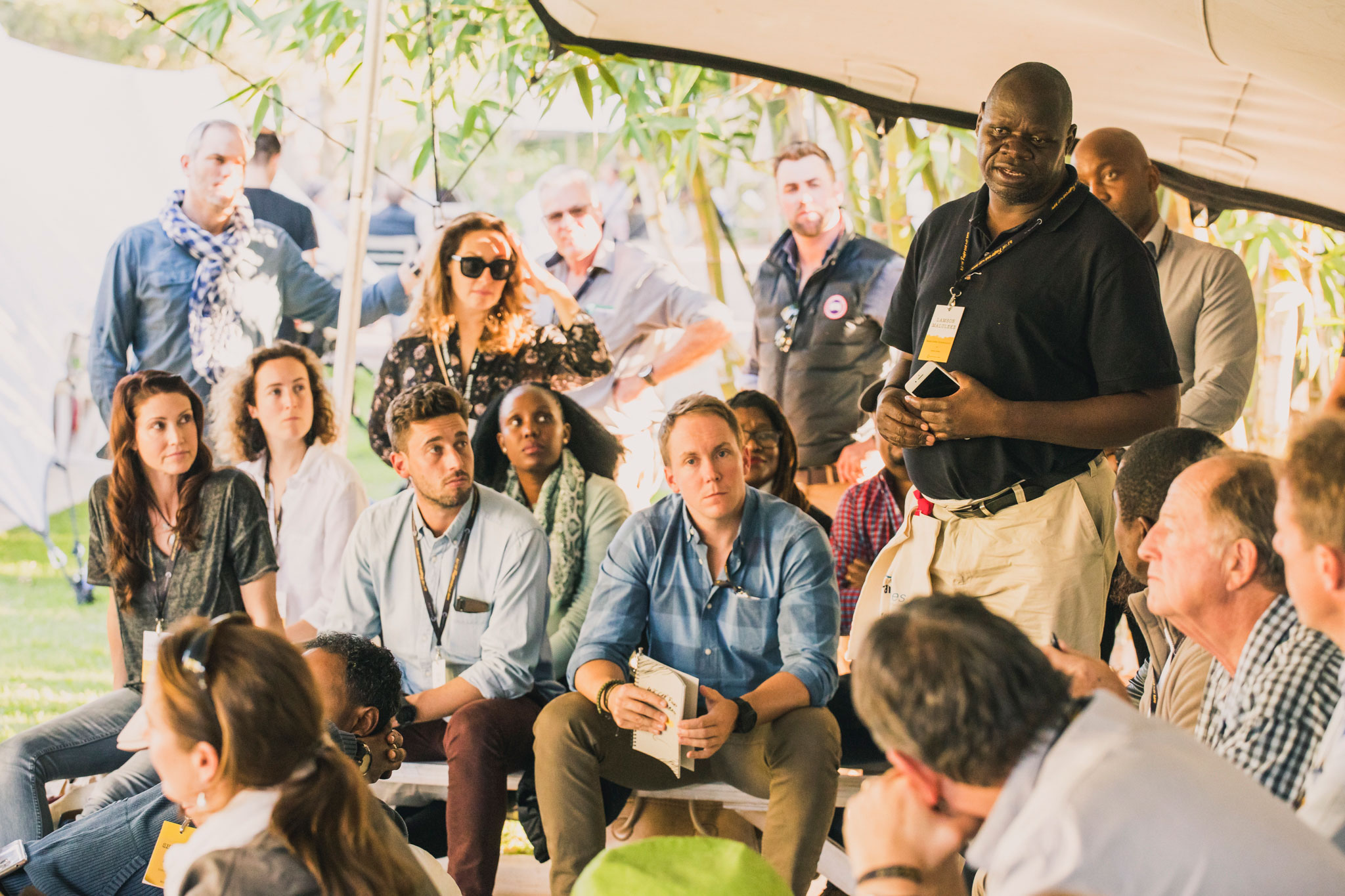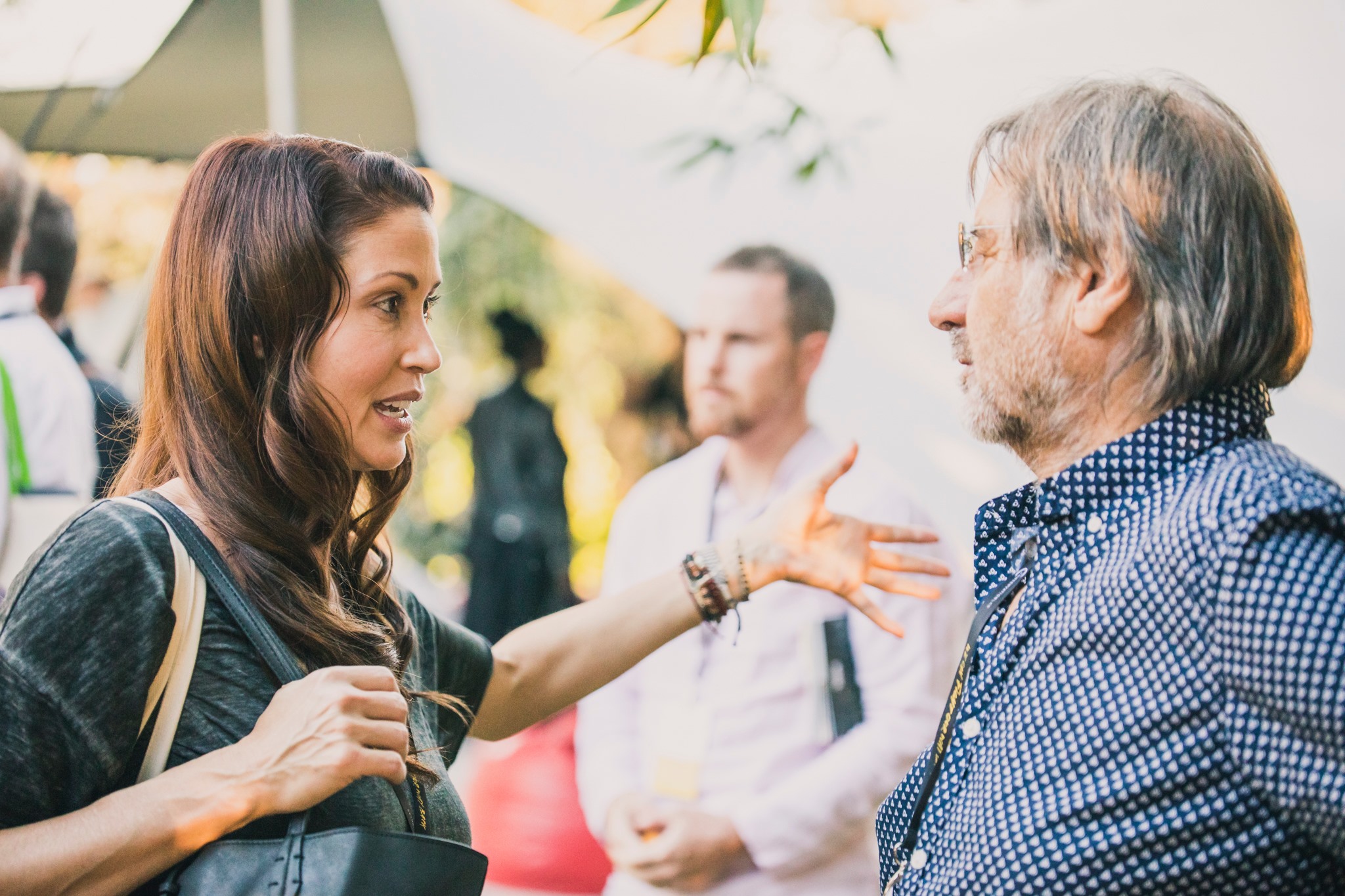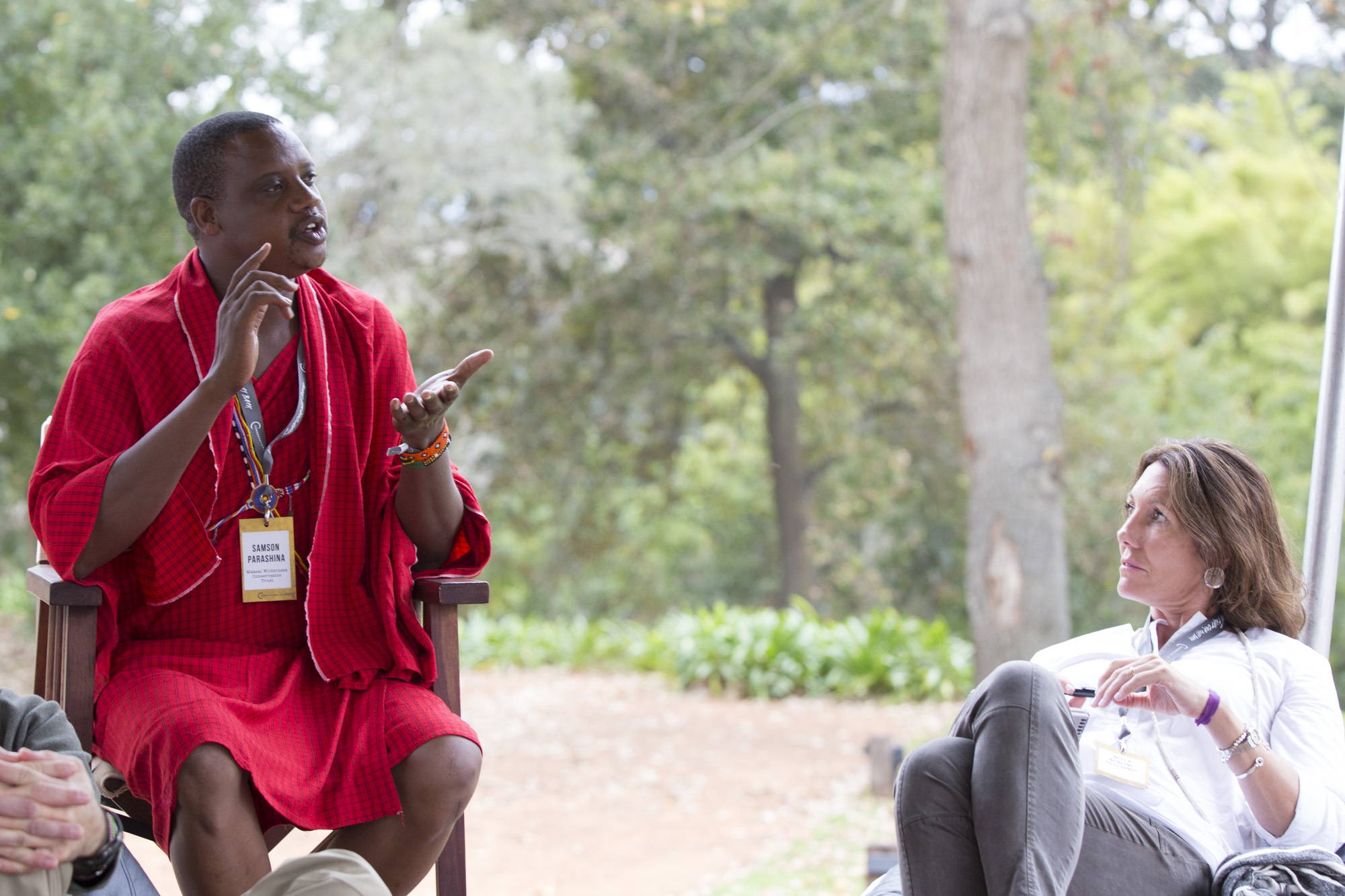 15:00 - 16:00Arrival and registration
16:00 - 17:45Welcome & Spark Talks
18:15 - 19:15Keynote speaker
19:45 - 23:00Dinner, screening and bonfire
07:30 - 08:30Networking breakfast
09:00 - 13:00LABS
13:00 - 14:00Lunch
14:00 - 17:50Discuss sessions
18:30 - 19:30Keynote speaker
19:30 - 23:00Dinner, screening and bonfire
07:30 - 08:30Networking breakfast
09:00 - 11:00LABS
11:00 - 11:30Farewell