A NOTE FROM OUR FOUNDER: THE VISION FOR CONSERVATION LAB 2018
2
-min. read
When it comes to conservation, there's no shortage of people who care. From tireless activists to writers and filmmakers; NGOs and government organisations; philanthropists and entrepreneurs – you name it, we're all trying to do our bit.
Working in silos is no use, however: more species than ever before are under considerable threat, with the Northern White Rhino the latest addition to an ever-growing list. In order to make headway, we have to come together, which is what makes Conservation Lab so special. Our aim is to build a stronger bridge between travel and conservation, giving the industry a bigger, bolder voice in the fight for conservation through transformative partnerships with communities, governments and creative thinkers.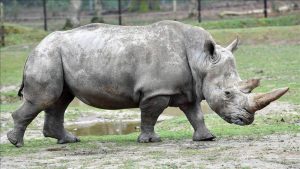 We are a platform for productive collaboration, designed to create optimal conditions for creative thinking and innovation; a space where travel and conservation converge. To make this year our most collaborative yet, we're calling on a diverse crowd – from conservation specialists to community leaders; hunters to wildlife photographers – to work together to find solutions to Africa's myriad conservation challenges.
Rather than formulate a strict agenda, our un-conference format gives control back to you, the participant. Over the weekend you'll hear LAB panel discussions from different perspectives. You'll witness – or deliver – SPARK talks, where the big ideas that could change the future of conservation are presented in less than four minutes. You'll crowd-source a topic and get stuck into DISCUSS sessions.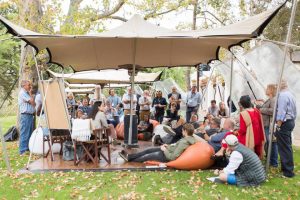 With our boldest, most interesting mix of delegates yet, we hope to see minds opened, difficult questions asked, habitual ways of thinking broken and bold new strategies formulated. This is the beginning of a brave new shift in conservation – one where there are no rules, aside from one: active participants only, no spectators allowed.
We've got the players. We've got the skills. If we work together as a team, we can fight our way back.
Serge Dive
Founder, Conservation Lab