BEYOND THE BIG FIVE: UNLOCKING TOURISM'S POTENTIAL TO STRENGTHEN CONSERVATION
3
-min. read
Dr Helga Rainer from Arcus Foundation shares the key insights she gained at the Conservation Lab 2017.
Tourism generates significant and critical resources for conservation; it enables individuals to experience the wonder of nature and advocate for it. However, tourism can equally threaten conservation of Africa's ecologically important spaces. The exquisite setting of the Spier Hotel, bursting with thought-provoking art and sculptures, was the perfect place from which to explore how these two sectors can more closely align. The Conservation Lab is playing an important role in exploring this relationship, and the un-conference format allowed the discussion to roam from the articulation of ambitious 'moonshot' projects unconstrained by finance or time, to the spiritual connections of the Samburu, to rhino-darting.
Extensive representation by the tourism community indicates how serious the industry considers this issue. Willingness by tourism and conservation professionals to find mutually supportive approaches were present in all the conversations I had – issues ranging from how to broaden the narrative of African conservation and tourism beyond the big five, to setting up a sustainable marine project with government, local community, and tourism engagement were enthusiastically explored.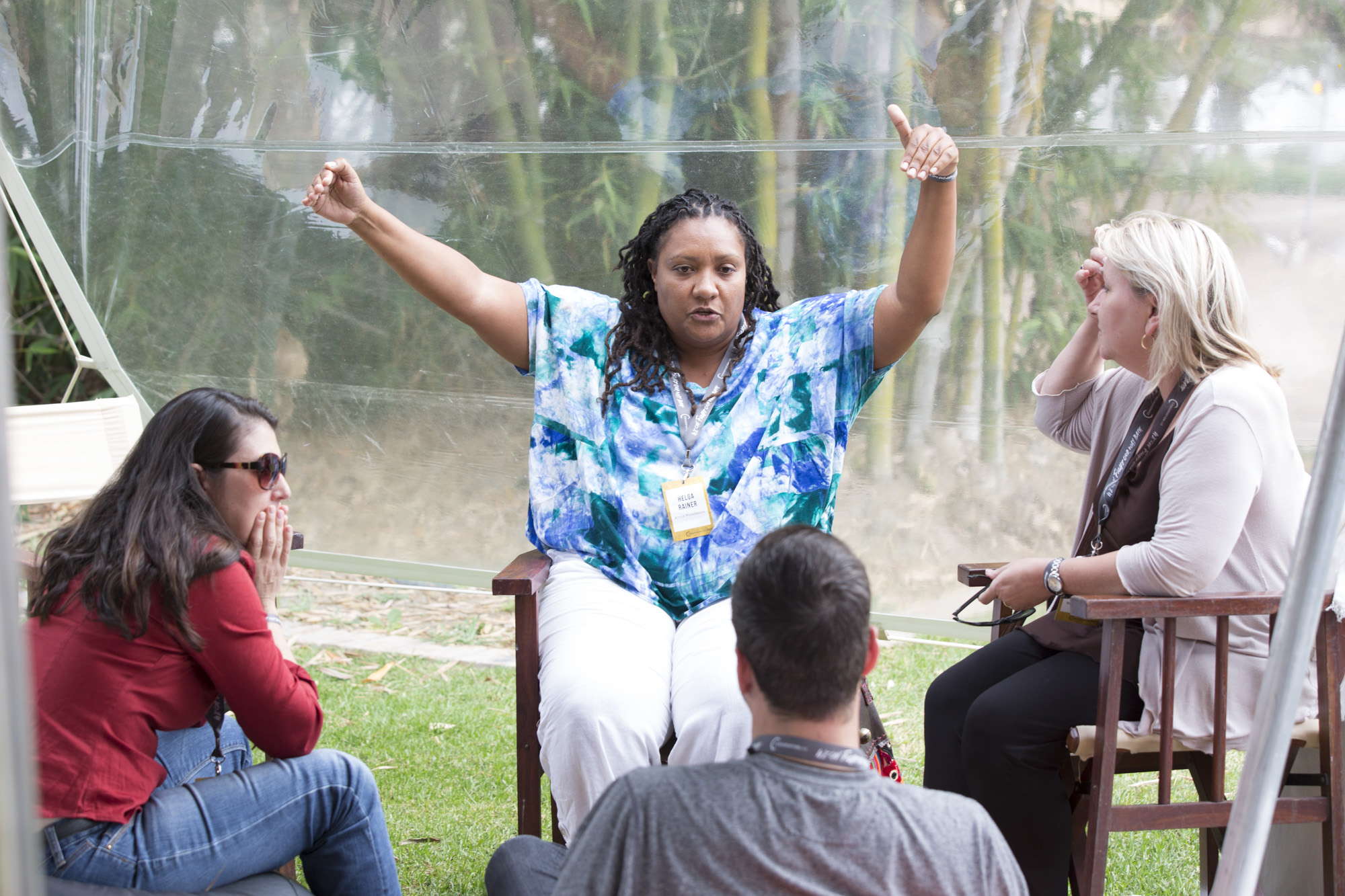 Participants also didn't shy away from the overwhelming challenges to strengthening this relationship, often undertaken in continually dynamic political and economic contexts. It was humbling to hear how conservationists and tourism operators are making things happen in a geography that spans the Republic of Congo, Ethiopia, Kenya, Botswana and South Africa. Participants also acknowledged the exclusionary nature of both conservation and tourism across the continent. There was a palpable sense that community ownership and engagement in tourism, as key partners for conservation, is crucial. How to include community voices, indigenous people and governments in future discussion will be an important evolution for the Conservation Lab – and one, I sense, they're ready to embrace.
One of my key takeaways was the range of possibilities, still unexplored, that can be leveraged by the tourism sector to strengthen conservation. Tourism's network includes high-net-worth and influential individuals, governments, local communities and media. This network affords them important access and a mechanism with which to communicate the value of nature. This is critically important, as conservation is one of the least well-resourced and understood sectors – tourism can play an important role in shifting this. Building on the partnerships established in Stellenbosch, and incorporating governments and local communities will ensure that a much deeper understanding of the challenges facing conservation are known and shared. The Conservation Lab is providing an important forum for this to occur and I'm excited by the prospects.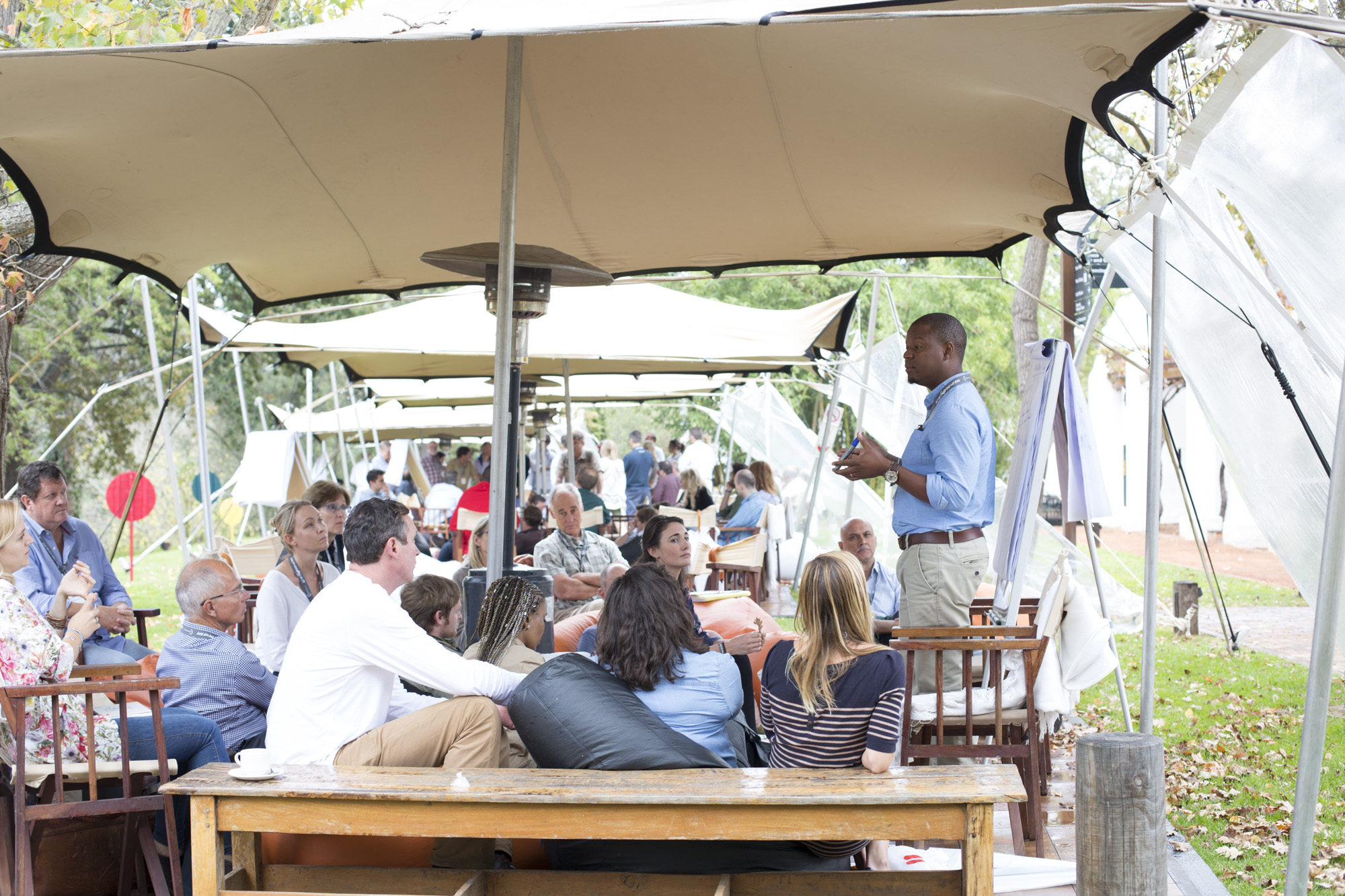 ---
The third edition of the Conservation Lab un-conference will take place 11-13 May 2018 in Stellenbosch. To find out more about how to get involved (and collaborate with the biggest names in the game), contact paul@beyondluxury.com.