A POWERFUL WAKE-UP CALL
3
-min. read
Rich Pearce from Africa Geographic shares the key insights he gained at the Conservation Lab 2017.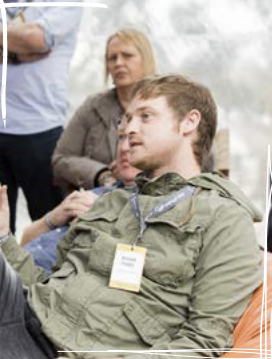 This year's Conservation Lab event was one of the most unique and powerful gatherings of humans I've had the pleasure of attending. All throughout the weekend, I felt extraordinarily privileged to be immersed in what truly felt like a sea of brilliance: brilliant minds, bright and brilliant people, and brilliant ideas. The firing synergies and instant connections I felt with so many people involved in the conservation world were all thanks to the organisers, who allowed the powerful networking and idea sharing to flow seamlessly.
Of all the common sentiments that were shared at the event, I think that perhaps the one most widely shared and loved was that this was no ordinary conference. More specifically, it was quite boldly stated to be an 'un-conference'. For first-timers like me, that was particularly exciting and energising, and any feelings of intimidation and apprehension about what I had to both offer and to learn from the coming-together of this wonderfully diverse kaleidoscope of brilliant individuals vanished very quickly.
Unlike most conferences, where the experts preach to the masses of bored, tired-of-listening individuals, this was an open and welcome invitation to share and to learn as much as you could from all involved. And I think that, having very quickly picked up on the resonating vibe of inclusion at ConsLab, it allowed one very powerful thing to permeate my thinking about how to make the best of the little conservation world that we live in: the fact that we need each other. The fact that we are all connected to the common goal of African wilderness and wildlife preservation. You see, this wasn't just a friendly, welcoming invite to become more involved. This was a wake-up call. And a welcome one at that.
With the powerful motif that WE CAN FIGHT OUR WAY BACK, this was a somewhat more suggestive way to inspire the message amongst all of us involved from various sectors that this is not a courtesy call for us to make when the timing is right – this is a fight. It's an urgent, pressing fight and the inspiration drawn from the event must be used to stay in the fight, together. Each in our own little way. Each doing what we can, but doing it together.
And having become more cognisant of the dire need for spider-web-like synergy in all the webs of our world, it was a pleasure, as a media person, to find myself on the level of conservationists, travellers, writers, community leaders, technology entrepreneurs and others as I tried to be the best person I could be at ConsLab: connected. Connected to the ideas and stories of as many wonderful, inspiring people as possible, and connected to the common goal of allowing it to form a relationship for us to work together in the fight.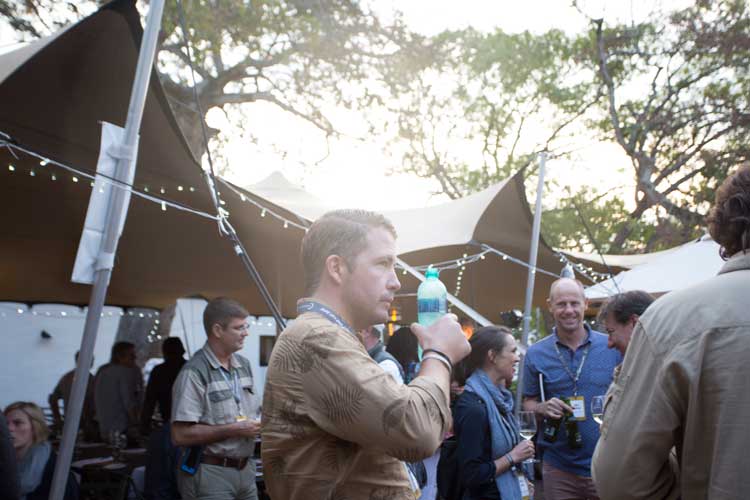 Now, the fight remains in continuing to connect and to bring to light the ideas and issues that were buzzing around. For that, you can stay tuned on the Africa Geographic blog as we run a series of ConsLab themed ideas and issues.
To all involved in this year's event, a massive thank you for the opportunity – and keep up the fight. I look forward to fighting side by side with all of you on the journey 'back'. Until next year.
The third edition of the Conservation Lab un-conference will take place 11-13 May 2018 in Stellenbosch. To find out more about how to get involved (and collaborate with the biggest names in the game), contact paul@beyondluxury.com.
[All photos are by Maya Brasnovic]