Aleksandra Orbeck-Nilssen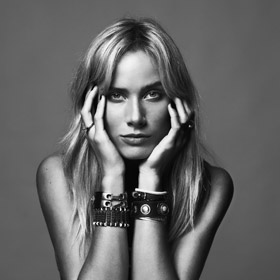 ALEXSANDRA
ORBECK-NILSSEN
ORGANISATION: CEO & FOUNDER OF NANOFASA NAMIBIA TRUST
TEAM NICKNAME: THE GATHERER
IN THREE WORDS: INNOVATIVE, PERSISTENT, WILD
CONSERVATION HERO: THE JU´/HOANSI SAN PEOPLE
Current conservation project/s:
I run an organisation, Nanofasa Namibia Trust, in Namibia working with the San people. Nanofasa works to ensure healthy and productive interactions between nature, adventure, culture and communities. Improved human wellbeing and ecosystem health is essential for the sustainability of our planet and its people. We run many different spin-off projects: The Barefoot Academy; Adventure student project (people who come to learn about nature and culture from our San mentors); The What About Water project; and the Wild at Research project, which is a research and tracking project where we strive to ensure the general ecosystem health in the last wild zone in the North East of Namibia.
Greatest conservation achievement:
One of the most successful projects of Nanofasa is The Barefoot Academy: a project created in conjunction with the communities themselves, where we base the project on their interests and knowledge and create a local offering where they can excel in their area of interest, and at the same time ensure the sustainability of their environment and future generations.
The Barefoot Academy is designed as a project that not only conserves the nature, wildlife and resources that the communities and their livelihoods depend upon; but it will also promote local engagement, cultural sustainability and tradition-based education and work creation for women, men and unemployed youth. They get full traditional educational training by their elders and will be able to receive a qualification certificate, though Cybertracking, that enables them to become trackers, vegetation assessors, guides, mentors or traditional teachers, shoe cobblers and assist the Nanofasa research team with wildlife tracking, botany and how to keep the nature and resources that they depend upon alive. It is all about creating a local offering.
How can we play to win the conservation game?
If we want to protect ecosystems, we must become one. For true development to take place, we need to nurture, protect and preserve not only our natural environment and wildlife, but also our people, their culture and customs through equality. We are all the key to a sustainable future.