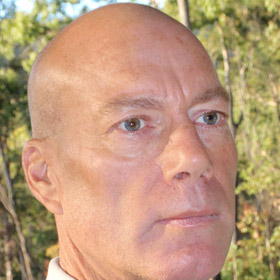 PROF RALF BUCKLEY
ORGANISATION: INTERNATIONAL CHAIR IN ECOTOURISM RESEARCH AT GRIFFITH UNIVERSITY
TEAM NICKNAME: THE PROF
IN THREE WORDS: ANALYTICAL, INTERNATIONAL, OUTDOORS
CONSERVATION HERO: LES CARLISLE, MAP IVES, AND DERECK & BEVERLY JOUBERT
Current conservation project/s:
We are a research group, so we are always running multiple projects at the same time. We have just published work on: grand challenges for conservation world-wide; management of over 1000 parks in China; the role of tourism in conservation of African big cats; the decision-making processes of travel agents in luxury wildlife tourism; the net quantitative effects of ecotourism on extinction risks for various threatened species, etc. In recent years we have also published research on: the proportions of IUCN Redlisted mammal, bird and amphibian species, whose conservation is funded through ecotourism; the role of tourism in protecting Bengal tigers against poaching; the pros and cons of hunting tourism for various species, etc. In 2010 we published the world's first book on Conservation Tourism.
Greatest conservation achievement:
I am generally an analyst rather than an activist, so most of my contributions are in assessing and publicising others' achievements rather than my own. However, I have also been involved in numerous intergovernmental agencies, parliamentary inquiries, and active conservation campaigns over the years, successfully opposing high-impact mining-industry or infrastructure-development proposals inside public national parks. I have also been involved in developing environmental policy and legislation related to international trade and investment, impact assessment for various industries, and pollution control. And I have also taught many undergraduate and executive courses in various aspects of environmental management and conservation, including the role of ecotourism. So I would say it is a career portfolio rather than any notable achievement!
How can we play to win the conservation game?
We are players in a real-life political game, with powerful opponents. We need strategy, allies, and firepower. There is no magic bullet: we are fighting on different fronts using different approaches, and we need immediate anti-poaching actions, as well as campaigns to win global hearts and minds. We will take losses along the way, but gain allies. Finally, we cannot ignore global population increase, development and climate change – unless those are checked, everything else will ultimately be fruitless. But take heart;"without courage, all other virtues are useless."