Johan Jooste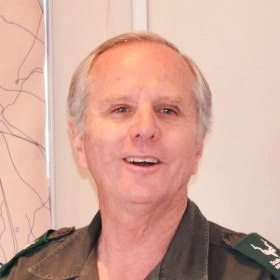 MAJ GEN JOHAN
JOOSTE
ORGANISATION: HEAD OF SPECIAL PROJECTS, SANParks
TEAM NICKNAME:FOX
IN THREE WORDS: COMMITTED, ABLE AND WILLING PERSISTENT
CONSERVATION HERO: THE LATE DR IAN PLAYER
Current conservation project/s:
The Intensive Protection Zone (IPZ) in the Kruger National Park
Operation LEBOMBO – cooperation with law enforcement agencies in Mozambique
Surveillance, early warning and detection technologies for anti-poaching
The establishment of an Environmental Asset Management (EAM) section at the Council for Scientific and Industrial Research (CSIR)
Anti-poaching tactics analysis
Anti-poaching doctrine formulation
Anti-poaching education, training and development syllabus
Extensive Ranger wellness programmes
Black rhino protection plan
Fundraising
Greatest conservation achievement:
The formulation, communication and implementation of an environmental asset management strategy and plan for the Kruger National Park and SANParks.
How can we play to win the conservation game?
Be prepared for a marathon with no easy wins – there are no medals hanging on the trees. On the tactical level, be persistent and unpredictable. On the strategic level, think big, start small and act now. A satellite view will not work: too remote. Neither will a squirrel view suffice: too short sighted. Take a chopper view and adapt speed and height according to the circumstances to ensure leadership that counts. Take few things seriously and nothing personal; law enforcement in conservation is a rather thankless task with many "experts" who knows better.